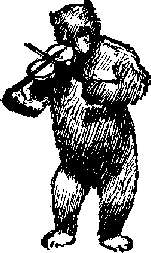 Twenty-sixth Annual
Fiddlin' Bear
Old-Time Musicians' Gathering
Labor Day Weekend
2020

Lake Genero Park
Hamlin, PA
About the Weekend ... Getting There ... For More Information
---
Dear friends,
The decision may have felt inevitable, but we're still incredibly sad to announce that Fiddlin' Bear at Lake Genero will be called off for 2020 due to the COVID-19 pandemic.
We're already looking forward to Labor Day weekend of 2021 (9/3-9/6), when we'll reunite to play until the sun goes down and comes up again.
Until then, we miss you all, and wish for everyone to stay safe and healthy.
Fiddlin' Bear's Guv'nors
Geoff, Sarah, Steve, Ambrose, Aron and Brian
AFOTM (Appalachian Friends of Old Time Music)
---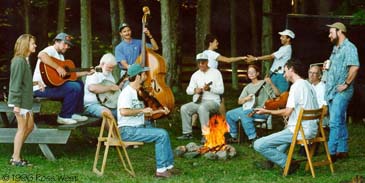 Click this picture to see a larger version (155k)
Click here to see what a great time we had last year!
About the Weekend... Getting There ... For More Information
Click here to go to the Lake Genero FaceBook page.
---
Space for this web page is provided by George Touchstone and Sacramento Software Works.
Last updated August 2nd, 2020